Capt. James Sabo - Your fishing guide expert!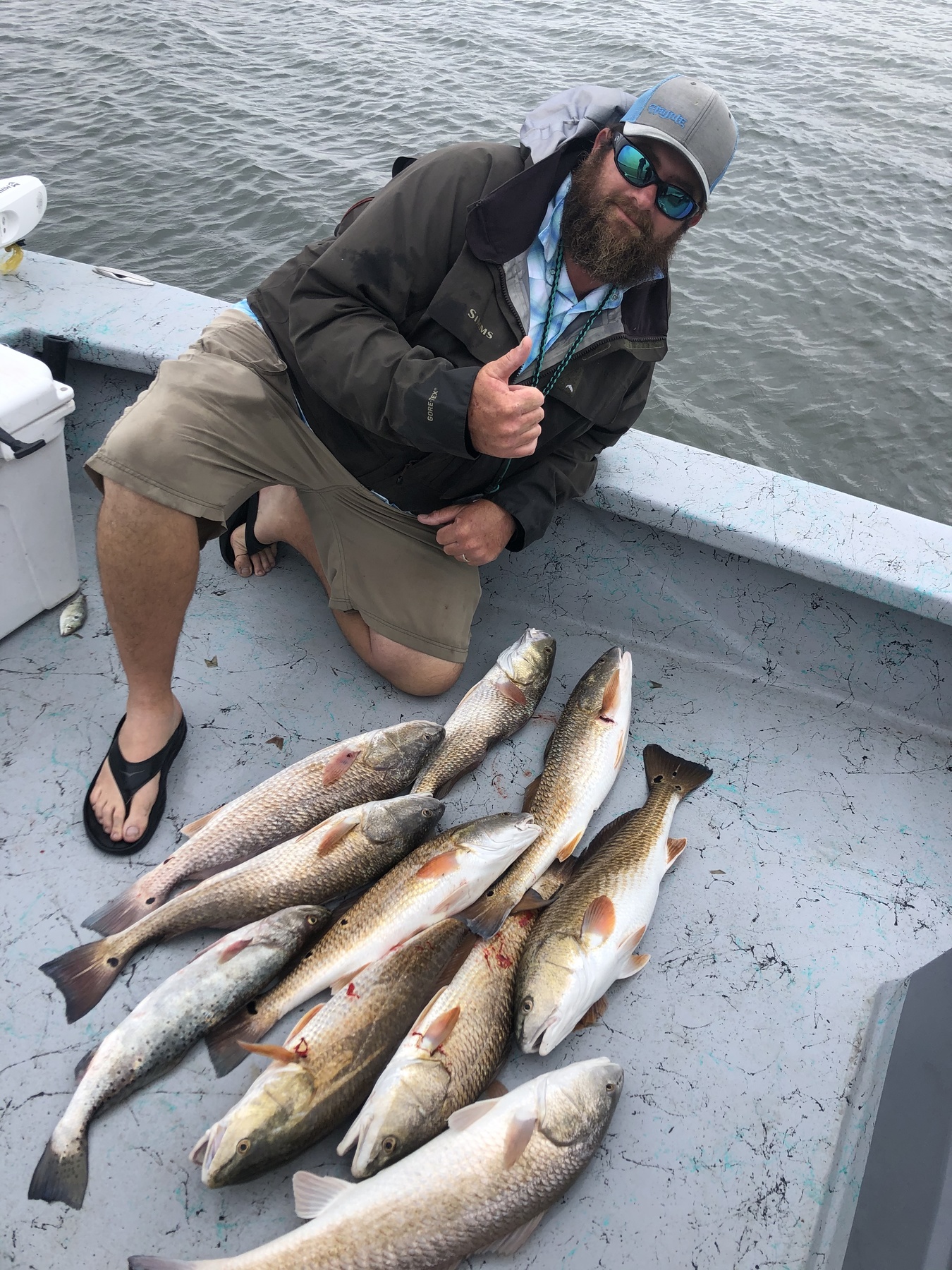 Capt. Sabo is originally from the Cleveland, OH area and grew-up fishing the Grand River and Lake Erie for Walleye, Smallmouth Bass and Steelhead every summer. He would ride his bike to the river to catch crayfish and hellgrammites to catch small mouth bass. In the fall months he would switch to fishing for Steelhead, Trout with egg sacks, using night crawlers, jig and maggots. When he turned 18, he moved to Texas and began fishing the flats for Redfish, Speckled Trout, Black Drum and Flounder. He is a professional fishing guide with over 22 years experience fishing with 18 of those years fishing the flats. Fishing remains his first and greatest passion!
He specializes in throwing lures, such as topwaters, soft plastics and fly fishing for trophy-sized Redfish in the shallow, grassy water areas. He is highly proficient in sight-casting to "Tailing Reds" thus the name of his guide service - Tails Up! Many folks prefer to fish with live or dead bait and he can accommodate everyone's needs easily!
He's not your salty-sailor type. He minds his manners - especially when women and children are aboard.
Whether you're a beginner at fly fishing - any kind of fishing OR an experienced angler, Capt. James will create truly memorable memories for your fishing adventure on the water - and he is especially partial to teaching young children the thrill of catching fish. He's a people person with mild manners and gets along with the old and young alike - he can tell some tall tales as well - that keeps his passengers entertained as they cruise over the waters to one of his favorite fishing spots for giant redfish and big ol' trout!
If you want to see our reviews, please checkout our Facebook Page